Culture/ THEATER
On the bill – Patrick Haudecœur : comedian
By Emmanuel Monvidran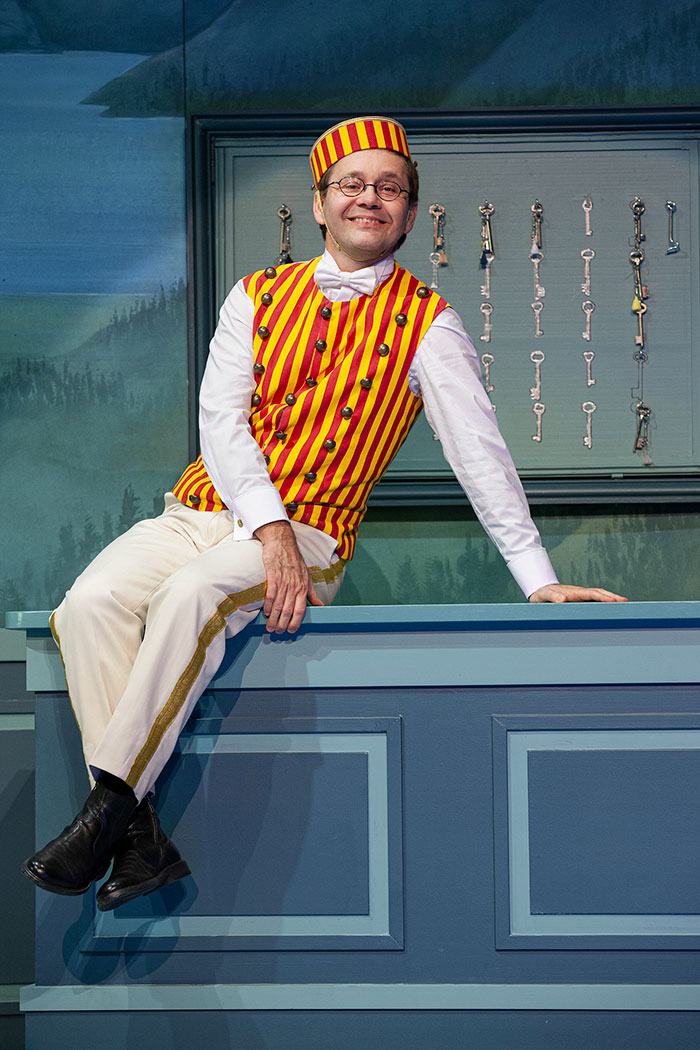 Little known to the general public, this playwright, director and actor collects audience successes and Molière awards. Portrait.
"Quelle franche poilade"
Between the slopes of the Montmartre hill and the main boulevards of Paris, the audience of the Théâtre Fontaine did not sulk at the end of the joyful performance of "Berlin, Berlin". The story? The incredible adventures of a couple who, in an attempt to flee East Germany, can think of nothing better than to dig a tunnel under the Berlin Wall… from the apartment of a Stasi officer! Two Molières (including the one for best comedy in 2022) were awarded to this burlesque scenario, written, performed and directed by Patrick Haudecœur.
This smiling man in his fifties with a youthful face encircled by thin round glasses is no stranger to winning, with two other similar statuettes in his bag, refined in 2002 and 2011. His miracle recipe? "None in particular. Only the desire to entertain and have fun. To hear a room laughing gives an unimaginable kick!", confided to Télérama this worthy successor of Georges Feydeau, whose vaudevilles he played as famous as "Le fil à la patte", and "Chat en poche" (directed by Jean-Laurent Cochet).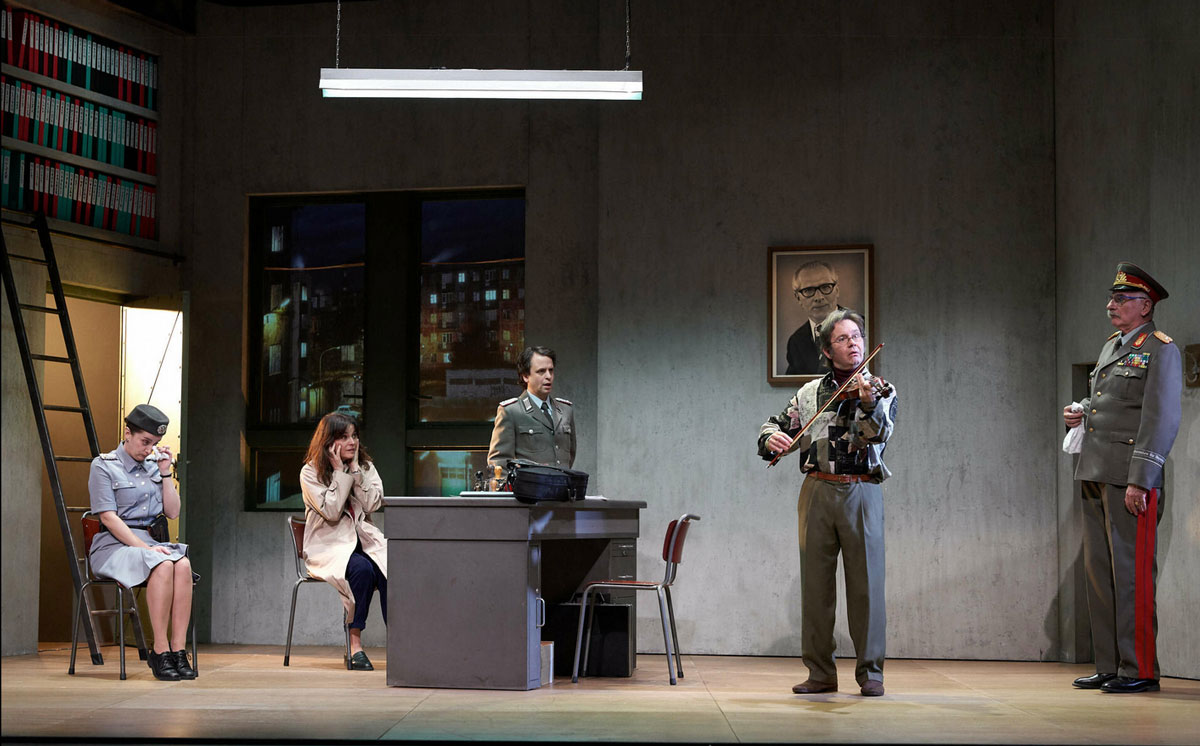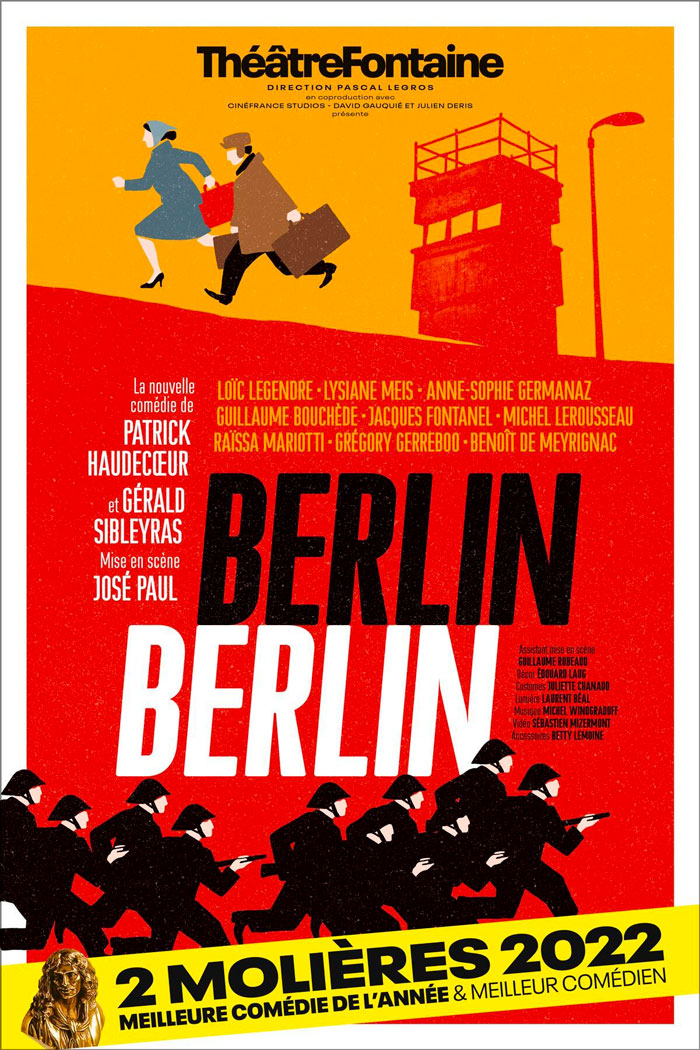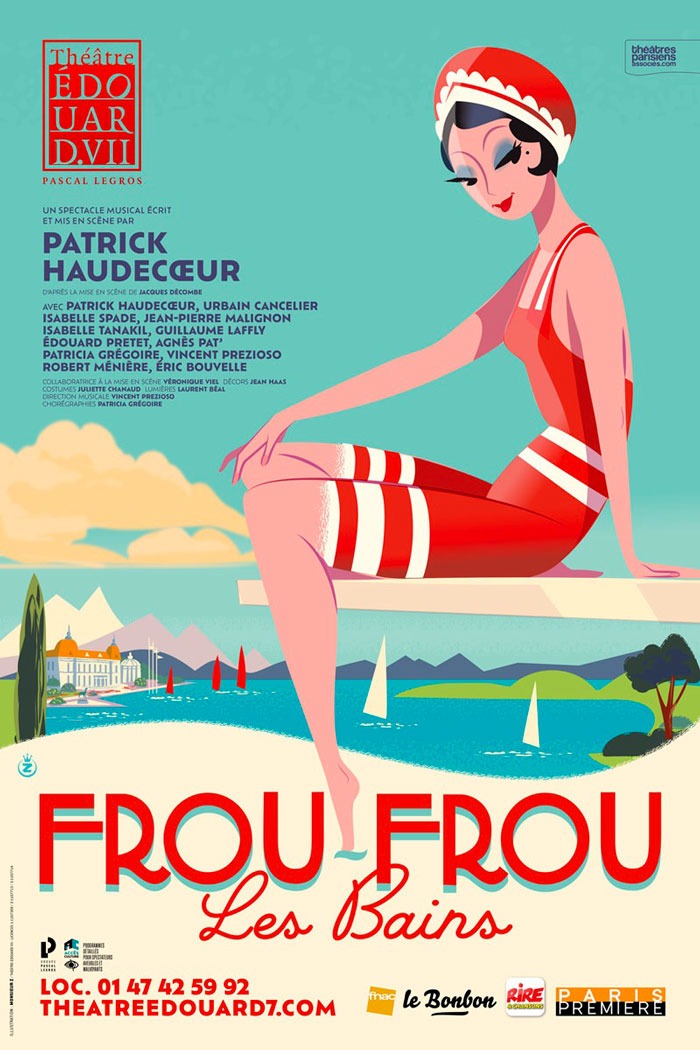 Our man fell into the theatrical pot at a very young age, barely twelve years old when he interpreted "The Little Prince" by Saint-Exupéry in an amateur troupe. Former student of the municipal conservatory of Gagny, city of Seine et Marne where he grew up, he was directed by Jean-Claude Brialy in "Le bal des voleurs" by Jean Anouilh. Having performed in operettas on the main boulevards of the capital (Théâtre des variétés, Mogador, Bouffes Parisiens), this well-informed musician enjoys this kind of music. That we find in "Frou-Frou les Bains": a parody of operetta with playful twists and turns in a spa in 1920. Singing, dancing and of course comedy are all combined in a brilliant way. Winner of the Molière for Best Musical in 2002, this pochade was performed more than 1,000 times before being revived in 2020, but interrupted due to the confinements imposed by the Covid.
Raimu of the Best Author for "La Valse des pingouins" (2007), our man became known to the general public with "Thé à la menthe ou t'es citron?" the story of a shooting in a theater setting. A hilarious comedy performed more than 2,500 times, awarded Best Comedy Show in 2011, having since seduced no less than 800,000 spectators! Except maybe "Edmond" (Rostand), by Alexis Michalik, who can say better?
Patrick Haudecœur's particularity is to have never used any star of the profession to interpret his delightful theatrical works. "These are my plays," explains this troublemaker, an admirer of Charlie Chaplin and Laurel and Hardy. The mechanics of their laughter can be found in the special and comic effects of "Silence, on tourne!".
The word of the end? Why not this verse from Sacha Guitry's operetta "Florestan I Prince of Monaco" (1933), whose ritornello reappears in "Frou-Frou les Bains": "Have fun, don't care about anything, life between us is so short…".