Trend/ HOTEL
Pullman Paris Montparnasse : a connected architecture
By Monique Delanoue-Paynot
Behind the "Work, Play and Pause" banner lies a place to live in tune with the new world, generating a unique, high-end lifestyle.
After 4 years of transformation, the flagship of the Pullman Hotels brand is unveiled on the Parisian Left Bank! "More than a hotel," declares Florence Tauriello, Public Relations Manager, who welcomes me at the top of the giant escalator, the obligatory passage to access the 3.0 lobby. Innovative! Futuristic. Pullman Paris Montparnasse is the new ideal destination connected to its neighborhood, to Parisians, to travelers from around the world. "It's a landmark of modern architecture, a place to meet and share with the digital world." We are breathless in front of this avant-garde skyscraper of 115 meters high, offering on 32 floors a circular vision of spaces with a plunging view on the city. Welcome to the 5th dimension!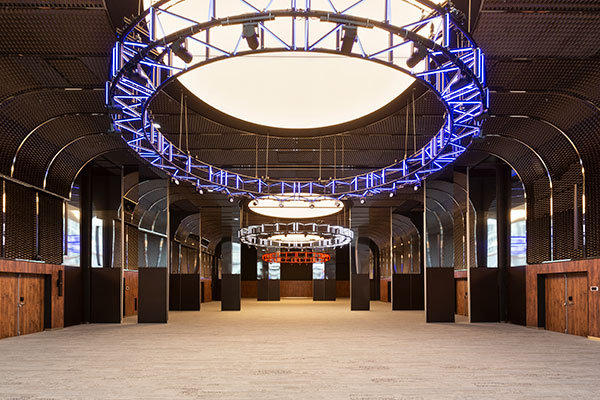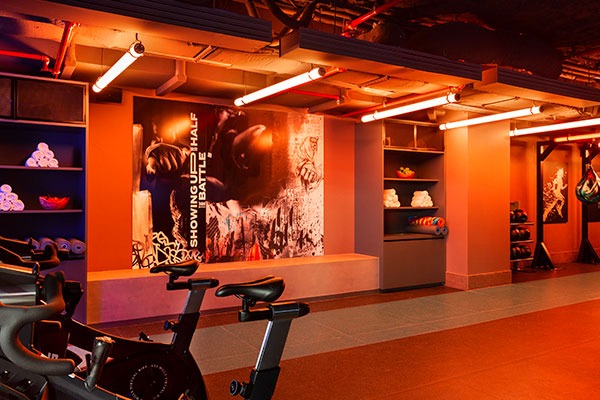 Between heaven and earth.
In the manner of the skyscrapers of New York or Tokyo, a poetry of space is written where Paris can be contemplated endlessly: the Pantheon, the Sacré-Coeur, the Montparnasse Tower, Saint-Sulpice, the Luxembourg Gardens… The objective of CUT Architectures? To escape the hustle and bustle of Paris.   Founded in 2005 by Benjamin Clarens and Yann Martin, the agency is shaking up the French architectural landscape by blurring the boundaries between architecture, urbanism, interior design and art. Adept at hybrid projects, the duo reinterprets codes through a writing of spaces. Fascination for innovative materials, influences ranging from Japan to Northern Europe to New York and L.A., cities that are the basis of their identity. In addition to their numerous programs related to urban planning, housing, restaurant and retail projects, Pullman Paris Montparnasse is their first hotel signature.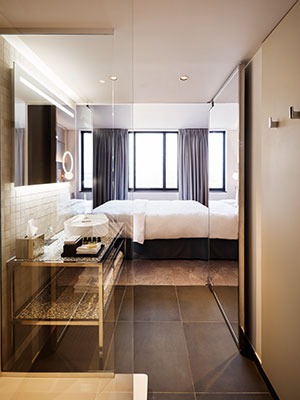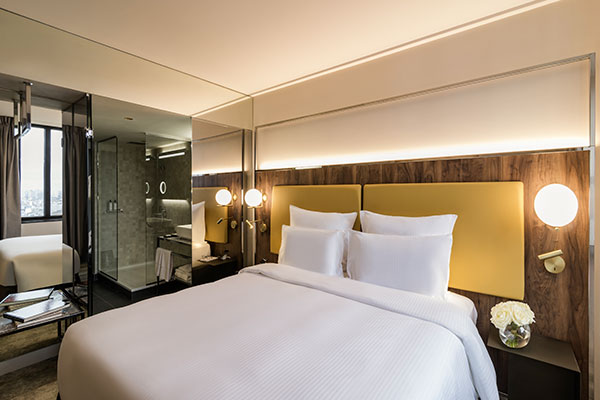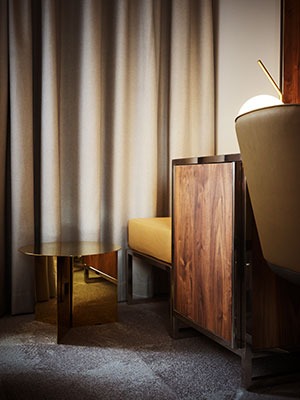 Aperitif with a view!
Perched on the 32nd floor. The experience begins in the lobby where a hostess accompanies guests to the private elevator. A rapid ascent in 32 seconds. A subdued atmosphere and an exclusive playlist set the tone. Retro-seventies touches, mechanical orange counter adorned with a pixelated mural.   Landscaped terrace: climbing plants, VIP table. Not to be missed: DJ on weekends. With its windows on the sky of Paris, Skybar Paris puts the capital at its feet. The Eiffel Tower in majesty is offered to the eye. On the electric green sofas, you can watch the most beautiful sunsets. Paris on the magic and starry sky side!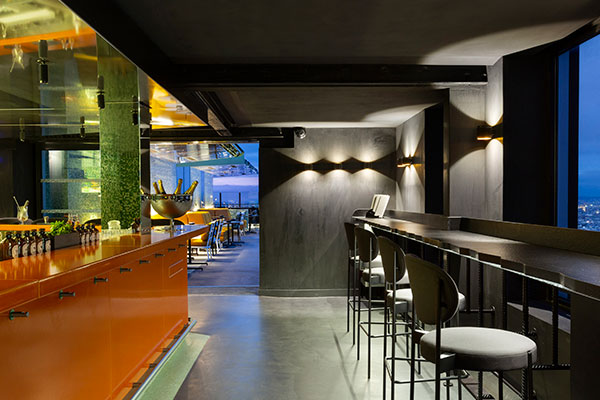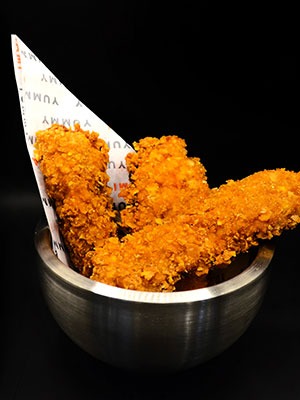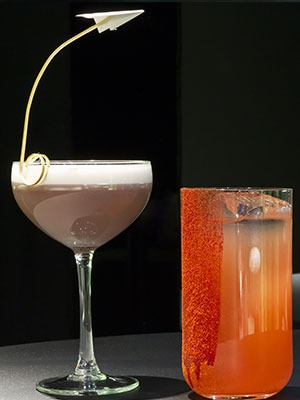 From 218€ per night.
Hôtel Pullman Paris Montparnasse,
19 Rue du Commandant René Mouchotte, 75014 Paris