Trend/ REAL ESTATE CANNES
CANNESVOTED AS THE 'BEST DESTINATION IN EUROPE FOR FESTIVALS AND EVENTS.'
By Monique Delanoue-Paynot
With its successes in 2021 and 2022, the seaside resort on the French Riviera once again secures the coveted title at the 2023 World Travel Awards.
With the recent opening of its agency in the city center, Consultants Immobilier celebrates Cannes once again taking the top spot to receive the "Tourism Oscars." Ahead of London, Barcelona, Budapest, Derry, Dublin, Madeira, Munich, and Venice. The seaside resort on the French Riviera certainly continues to thrive! And there are big projects on the horizon.
"Cannes shines once again at the World Travel Awards. This recognition reinforces its status as a leader in event tourism in Europe, propelling the French Riviera towards prosperous economic horizons. In 2023, we are investing 80 million euros in major projects such as Les Allées de la Liberté, the modernization of the La Malmaison art center, and the large-scale renovation project of La Croisette to improve the quality of life for residents and visitors and make the city even more attractive. These ambitious initiatives reflect our determination to keep Cannes at the forefront of the international event scene," says David Lisnard, the Mayor of Cannes.
And Jean-Michel Arnaud, President of the Palais des Festivals et des Congrès de Cannes, adds: "This new recognition rewards years of dedication and effort from our teams at the Palais des Festivals et des Congrès de Cannes, as well as all our clients and partners who have been mobilized alongside us. This title also recognizes our commitment and actions as part of our mission 'Sustainably Welcoming the World.' This momentum is reflected in 2023 with a record-breaking year, hosting more than 150 events and welcoming nearly 300,000 professionals to the Palais."
This justifies the surge in real estate demand in this trendy seaside resort, renowned as the world capital of cinema.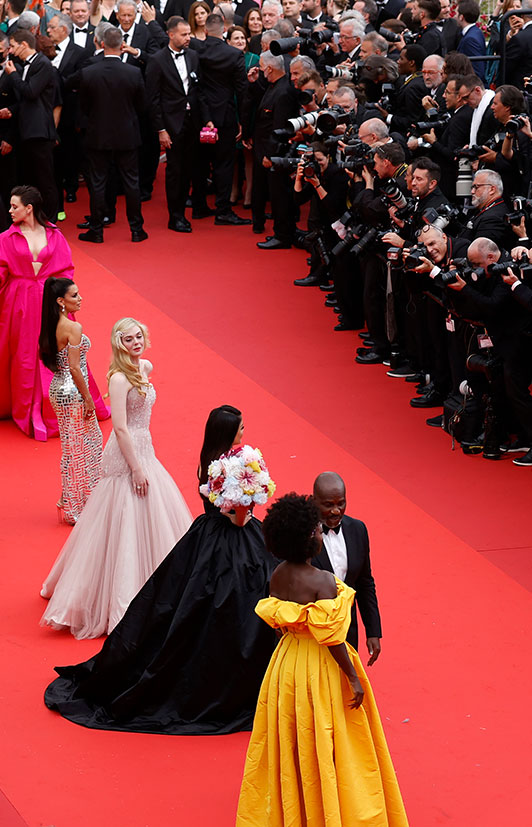 Welcome to the French Riviera! This is where our agency, Consultants Immobilier, negotiates the finest sales. Here, a plethora of exceptional properties are available for acquisition. From Mediterranean streets to hilltops, from prestigious apartments to city-center villas, buying real estate in Cannes ensures a genuine way of life. You can find everything you could wish for: tranquility, relaxation, and a dream environment. Sports and water activities, as well as glamour and glitz, are at your fingertips. There are also luxury boutiques at the foot of 5-star hotels, surrounded by legendary palaces with pools, spas, thalassotherapy centers, and casinos facing the Mediterranean. As a bonus, there are the charming Provencal markets! Throughout the year, Cannes hosts major events: music, art, shows, yachting… You'll never be bored in this legendary city that has become an essential hotspot for the Dolce Vita.
Thus, the city and its region boast some of the world's best real estate values. Trendy areas include California or Super Cannes, Corniche du Paradis, or La Croix-des-Gardes—places where lofts go hand in hand with high-quality living spaces. The Montfleury district is known for its luxury real estate offerings, featuring renowned villas and highly luxurious apartments that the city is rich in. With an exceptional climate, unique maritime beauty, and lush vegetation, the quality of life for residents is very high.
Consultants Immobilier, a leader in the Paris real estate market, offers exceptional properties. Our agency director on-site, Michaël Koskas, will meet all your needs: buying, selling, or renting.
Phone : 06 14 40 59 30.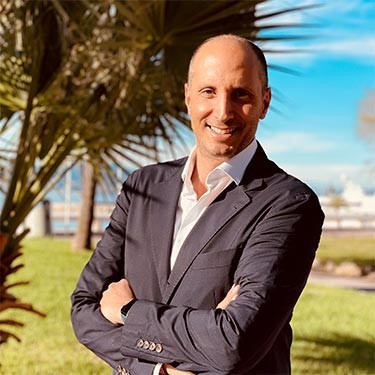 "The opening of an agency in Cannes became a natural step in the XXL development of Consultants Immobilier. The Deauville-Paris-Cannes axis is now well-established, allowing our property owners and buyers to fully benefit from the synergies offered by the Group. In Cannes, we concretely cater to the sun-seeking desires of our Parisian clients… among other things!" – M.K
Properties in the spotlight.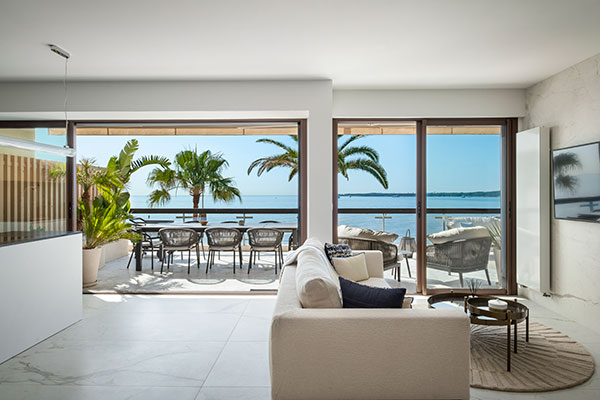 In a prestigious residence with direct beach access, this beachfront penthouse offers an exceptional 4-room property spanning 90m2. Enthusiasts of the open sea can enjoy a breathtaking view from the 40m2 terrace.
The highlight: the apartment has been completely renovated.
Price: Please contact us for details.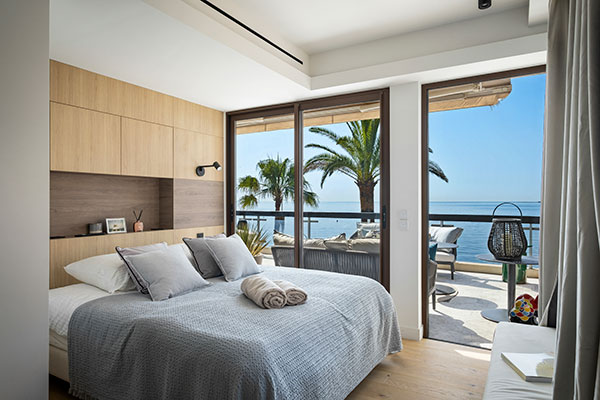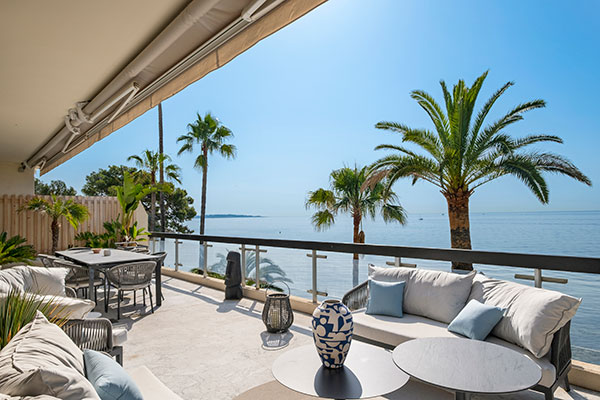 Located in the heart of the iconic Boulevard de la Croisette, this magnificent 3-room apartment measuring 88m2, renovated in a purely contemporary style, offers immediate access to luxury boutiques and star-studded events during the numerous Cannes occasions.
The highlight: the guarantee of unforgettable cocooning moments facing the sea.
Price: €3,280,000